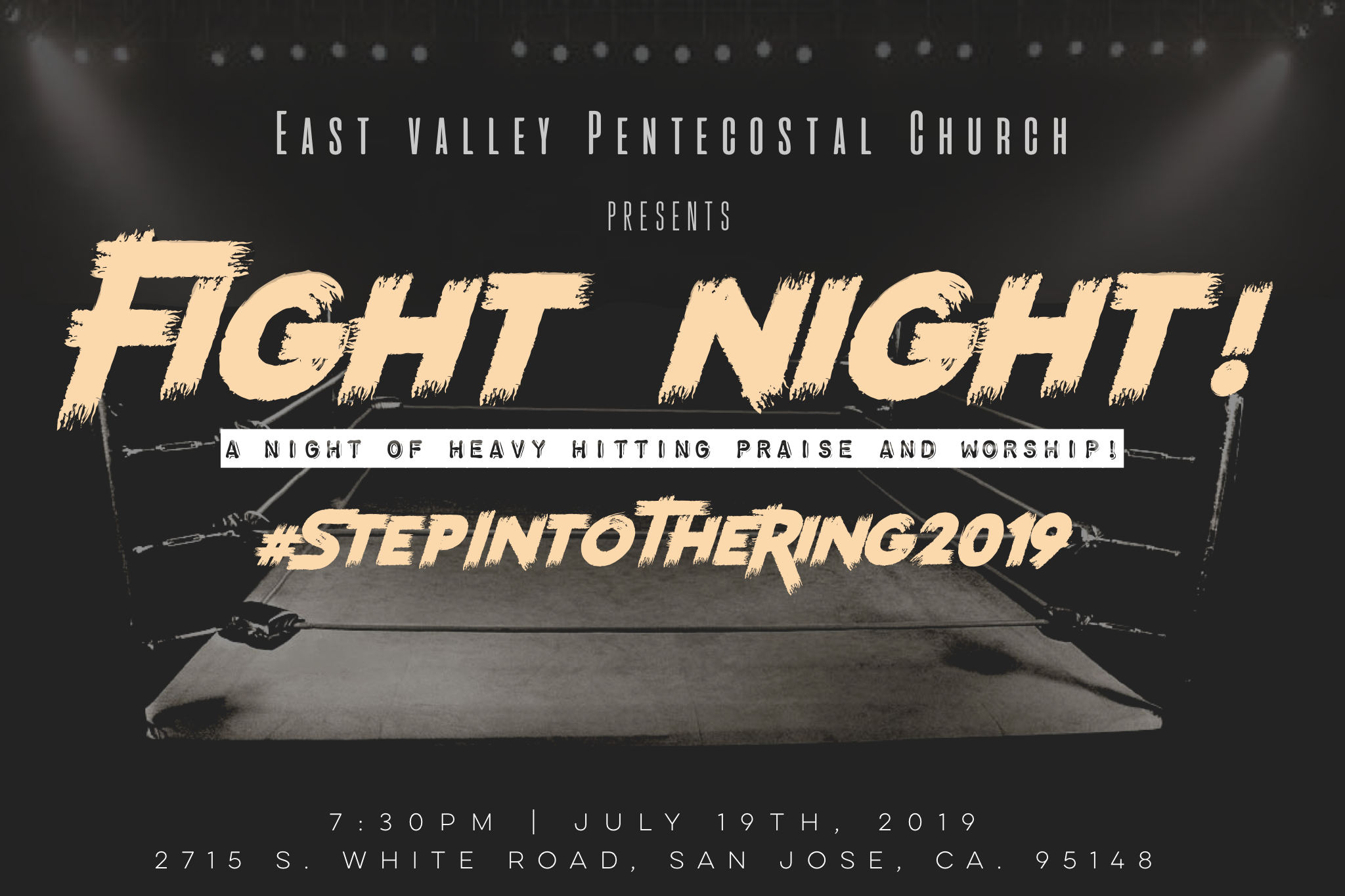 Be apart of a life changing event in San Jose, Ca. that has drawn together the likeness of recording artists and passionate individuals who are sick and tired of simply being sick and tired! We are putting together a one night event to encourage everyone involved and those in attendance to Step Into The Ring and FIGHT for the Kingdom of God, for this generation, for righteousness, and for those struggling to continue their walk with God!
"Wherefore take unto you the whole armour of God, that ye may be able to withstand in the evil day, and having done all, to stand." - Ephesians 6:13
We are looking for individuals or music groups who are wanting to grow in their ministry and develop their God given talents in a praise and worship setting. If you are a singer, musician, creative media creator, or you are just wanting to be involved then there are plenty of opportunity for you come July 19th, 2019!
Most importantly we are looking for people who are wanting to make an encouraging impact to those who are in attendance to make a stand for righteousness! Through your praise and worship whether that be through music, creative media content, and willingness we are expecting lives to be changed and souls to be saved! Be apart of something great and bring the fire back to your home church! If this interests you then fill out the form below and our staff will contact you as soon as possible.
Also, if you are a recording artist wanting to promote your music, a youth/young adult leader wanting to promote your event, or interested in a promotion booth this is where you want to do it! So feel free to fill the form out as well.
The Nor Cal Apostolic Voices of Praise will be making its first appearance and would like you to be apart. Especially those who are native to the Nor Cal region, but we are open to anyone who is wanting to minister through music and wanting to do it in a big way!
Come be apart of Nor Cal Apostolic family and get ready to minister throughout the the multiple regions God leads this group towards. If you are wanting to join just simply fill out the form below and we will contact you shortly.